Yep, I'm the queen and I don't like anyone messing around with me.  I was born in 2008 and every year I get prettier and prettier.  
In the last eight years I can proudly say I have not permitted anyone touch me.  I like to see the subjects buzzing around, serving me, and cleaning for me. 
Yes, I know.. not easy going.  But I do care for my good looks and not keen to allow anyone spoil my beautiful fur.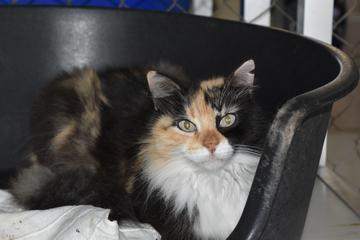 <! *******************************nav ***************************************** ->

<! ******************************* Hidden Contact form ***************************************** ->