We were four, living under a roof with a very nice couple.  One day, we saw them arguing and couldn't understand what happened.  Maybe we have done something wrong, but they seperated and no one wanted us any longer.
The female master brought us all four to Tomasina.  Six years have passed, and I doubt whether they still remember my real name.  For some reason they keep calling me Precious.   Maybe because they like to rub me so much on my head?  I don't know, but for sure I love it so much.
I'm not that easy going and take some time to get used to new people or new places.  However, when I do, I dart myself like a rocket to get some rubs and love.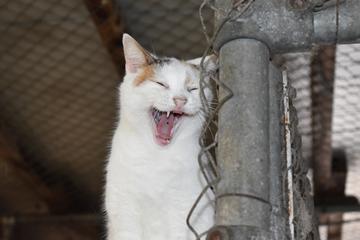 <! *******************************nav ***************************************** ->

<! ******************************* Hidden Contact form ***************************************** ->